A-1 Driving School understands the concerns of adult individuals who need drivers training. Whether your needs include a complete driver education course or courses specifically built to help you prepare for the State written and road exams, A-1 has a program for you!
Understand The Current Law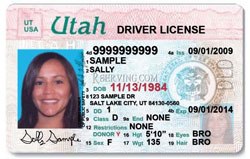 "Driver License Division may not license a person who is 19 years of age or older and who has not completed an approved course in driver training unless the person: holds a learner permit for three months before applying for an original class D license; and certifies that the person, under the authority of a learner permit issued by the Driver License Division, has completed at least 40 hours of driving a motor vehicle, of which at least 10 hours were completed during night hours after sunset"
Option 1
You can complete an approved driver education course and apply for your drivers license immediately following completion.
Benefits include:
You may obtain your license much quicker. Those who take driver education do not have to hold a learners permit for 3 month before applying for a drivers license.
Safety! Complete A-1 driver education courses include much more than the minimum information you need to pass the State written and road exams. A-1's emphasis on Defensive Driving will add safety as a priority to students driving habits.
Option 2
Obtain and hold a learners permit for three months and complete 40 hours of driving prior to being allowed to apply for a drivers license (10 of these hours must be completed after sunset). Although A-1 recommends a complete driver education course, the choice is up to you. If you choose option #2, we recommend a driving lesson package and/or a written exam preparation course.
2 Hour Written Exam Preparation Course $50.00
Behind the wheel training options:
2 Hours
Behind the wheel training (Two 2 hour session). Cost $100
4 Hours
Behind the wheel training (Two 2 hour sessions). Cost $200
6 Hours
Behind the wheel training (Three 2 hour sessions). Cost $300
8 Hours
Behind the wheel training (Four 2 hour sessions). Cost $350
---